Dr. Craig Allen, Rushford's medical director, on the heroin epidemic in Connecticut:
Q: What are the rates of heroin overdose and are they changing?
A: In the state of Connecticut from 2012 to 2014 the number of overdose deaths primarily involving heroin tripled. According to the Connecticut Chief Medical Examiner's Office, those numbers increased again in 2015 from 325 to more than 400. The total number of accidental drug-induced intoxication deaths which includes other opioids (oxycodone, Percocet, hydrocodone, Vicodin, fentanyl) and others are on track to rise by over 20 percent from 504 to 616.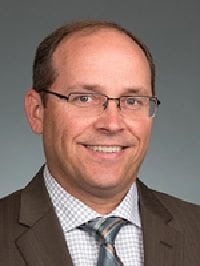 Q: What is the relationship between opioid overdose deaths and heroin overdose deaths?
A: There is a very unfortunate, but common progression from prescription opioid analgesic abuse to heroin use that occurs when someone becomes dependent or is misusing the analgesic medication and, as their tolerance increases may need to seek other sources for it. This can lead to "doctor shopping" a term referring to people who go from doctor to doctor or emergency room to emergency room to obtain prescriptions, or buying from friends, relatives or others on the street. As the cost of the prescription medications becomes unmanageable and with heroin being much less expensive and easily available and increasingly potent this becomes the drug of choice. However, in Connecticut, it is not uncommon for people to be using both or to switch back and forth.
Q: Is the heroin more potent?
A: It appears to be more potent but this may be attributable to mixing the heroin with powerful analgesic fentanyl. The illicit production and sale of this drug used to mix with heroin or even sold on its own has played a role in the increased mortality. Fentayl can be 30- 50 times more potent than heroin so a user can be surprised and overwhelmed when their brain is exposed to this drug.
Q: What is Connecticut doing to address this crisis?
A: There are a number of ways to address this problem and they involve prevention, education, law enforcement and treatment. In July the substance abuse bill was passed which included making it mandatory for anyone prescribing more than 72 hours of a controlled substance to query Connecticut's Prescription Monitoring Program, this data bank will inform prescribers as to whether their patient is filling prescriptions for controlled substances from other providers, the intent is to decrease the number of people able to "doctor shop", but is also an opportunity to identify those patients who may need more help or a referral to an addiction or pain medicine specialist, a second part of this bill mandates continuing medical education (CME) for safe prescribing of opioids for physicians, NP, PA and dentist; and the third part legalizes the ability for certified pharmacist to train people on the signs and symptoms of opioid overdose and prescribe the opioid overdose reversal drug naloxone without a doctor's prescription.
Q: Is treatment available?
A: There is treatment available. However, the most effective treatment is medication-assisted treatment and this can be challenging to locate and access. Medication assisted treatment may involve opioid replacement therapy (ORT) such as with methadone, which is only provided at a specialized methadone clinic, or buprenorphine (ie. Suboxone, Zubsolv, Bunavail) which is the first ORT available at a private physician practice if they have the certification or opioid-blocking treatment such as with naltrexone or the long acting injectable Vivitrol, also available with a physician in the community.
Do you or a loved one need help with opioid addiction? Call 1.855.825.4026 or click here.
---