The Hartford HealthCare Cancer Institute, as a charter member of the Memorial Sloan Kettering Cancer Alliance, gives local patients access to care and clinical trials at the world's oldest and largest private cancer center.
Here's what that means, using the example of patient Lisa Sabbatino, diagnosed with smoldering myeloma, and her care that began with Dr. Madhavi Gorusu at Charlotte Hungerford Hospital in Torrington and also included Dr. Saad Usmani at Memorial Sloan Kettering in New York.
The Key Players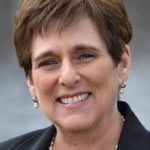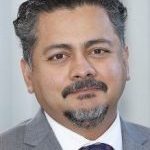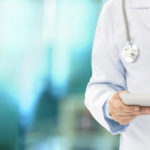 The Key Takeaway
The importance of collaboration between two world-class institutions, working in tandem, to ensure the best quality of care. This results in improved access and outcomes — and a remarkable patient experience that raises the bar for standard of care.
Lisa Sabbatino's Unique Experience
Last summer, Lisa Sabbatino, who had recently retired from a lifetime of service in the pharmaceutical industry, was enjoying more time with her two daughters and contemplating her future.
"I was thinking about this time in my life, and what I wanted to do when I 'grow up' when I was hit with disturbing news from my primary care physician."
When routine blood tests revealed some red flags, Lisa's primary care physician requested more tests which indicated a potential problem. MGUS – a condition that could put her at risk of developing multiple myeloma.
Lisa got right to work on her computer looking for more information. Although she had spent her career surrounded by doctors and medicine, confident she had somewhat of a working knowledge and understanding of the language, she felt utterly overwhelmed.
"I met multiple myeloma and it was, by far, the most confusing thing to ever hit me in my life."
Lisa needed answers. She did some more research and found Dr. Madhavi Gorusu, Director of Medical Oncology at Hartford HealthCare's Charlotte Hungerford Hospital. Myelomas are an area of interest for Dr. Gorusu and she was determined to get more details and a treatment plan in place for Lisa.
The next round of tests resulted in even more concerning news, a likely case of either smoldering or multiple myeloma. Lisa would need a bone marrow biopsy.
"This was all so frightening to me. I literally fell apart in her office. And at that point she recognized that I needed a little bit of support – beyond just the description of my physical condition."
Normally, a patient would be scheduled for the bone marrow biopsy and come back for the procedure. Lisa did not want to wait. She requested that her biopsy be performed right then and there. Dr. Gorusu left the office, then came back and told Lisa that they would do the biopsy right away. Lisa later learned that the doctor and staff had rearranged their schedules to get that done and help to alleviate some of her anxiety and concern.
"I found that pretty amazing – that anybody would be able to respond to the emotional part of me that way, not just the physical part."
Once Lisa's diagnosis of high-risk, smoldering myeloma was confirmed, Dr. Gorusu recommended that she consider seeing Dr. Saad Z. Usmani, Chief of Myeloma Service at Memorial Sloan Kettering Cancer Center in New York.
Dr. Gorusu said that Lisa may benefit from some additional trials and resources that were available at Memorial Sloan Kettering and that she and Dr. Gorusu would continue to follow Lisa's case together.
"I just thought wow – that is a very interesting concept. Usually, the patient would be the one to ask for a second opinion, or to talk to somebody else, but there was no feeling of territorialism or anything like that. She really just wanted the best for me."
When Lisa met Dr. Usmani, she soon realized that both he and Dr. Gorusu were taking a body, mind, spirit approach. They were working together to track Lisa's progress while addressing her emotional response to this disease.
"I soon realized that between my Hartford HealthCare and Memorial Sloan Kettering providers, both teams had been working together to provide this safety net for me – and that I was in a very different place than anything I've ever experienced before in medicine.
Lisa shared her story during "Managing Your Myeloma," a free, informational webinar presented by The Leukemia & Lymphoma Society Connecticut – Hudson Valley Region. Drs. Gorusu and Usmani collaborated to put this comprehensive session together for both clinicians and patients wanting to learn more about myeloma and a wide range of resources and support available through the Leukemia & Lymphoma Society. Learn more at LLS.org.
Learn more about Hartford HealthCare's Memorial Sloan Kettering Alliance here.
---