By Sarah Fasolo
Marc Michaud, 54, of Plainfield found himself in the hands, literally, of the Hartford HealthCare Rehabilitation Network twice in a year.
After surgery to repair a tear in his right rotator cuff in October 2016, he faced a second surgery. This time, it would be on his left shoulder for a shoulder impingement caused by chronic and repetitive compression of the rotator-cuff tendons.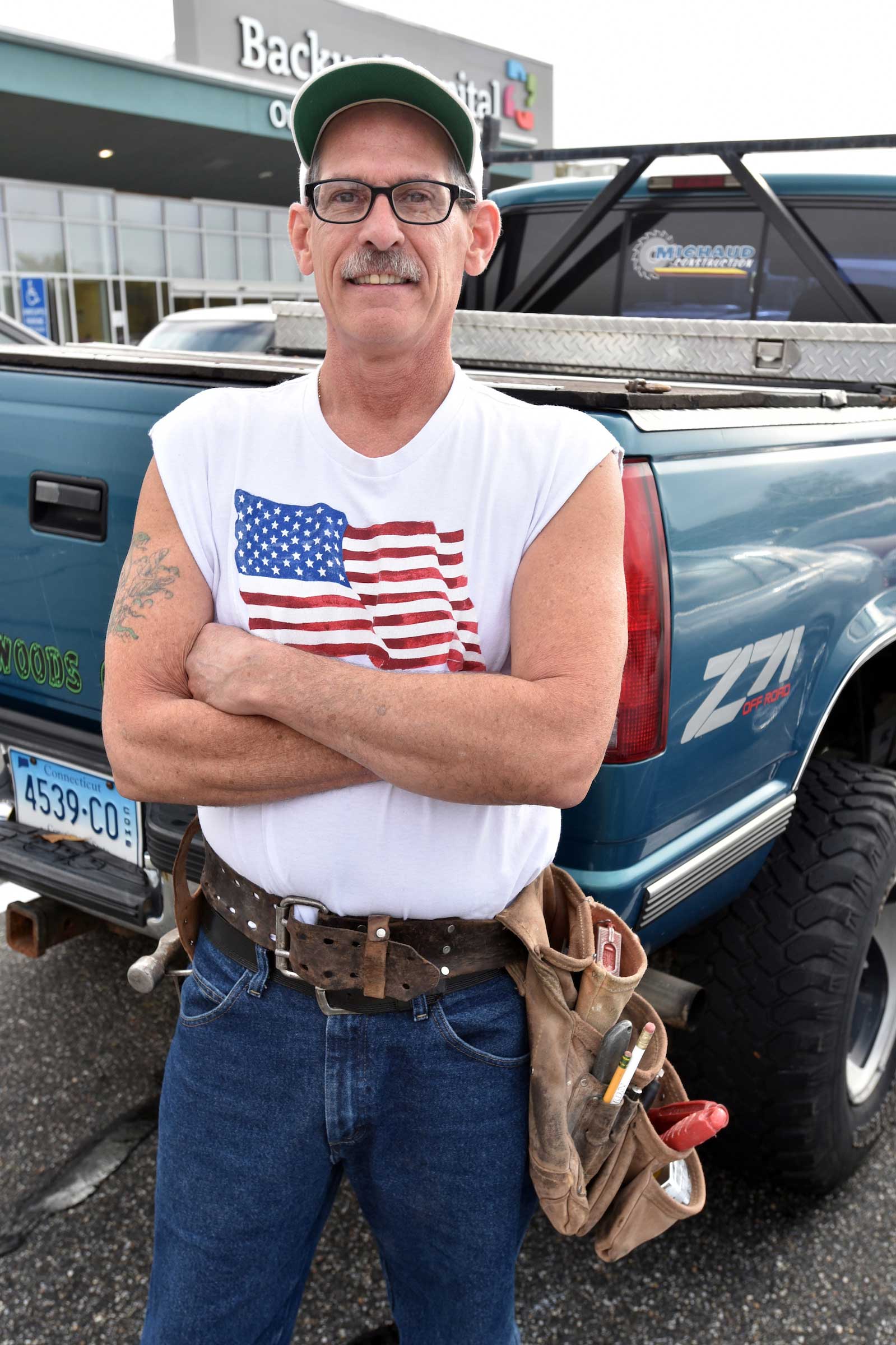 Michaud's shoulders had been through a lot during several decades as a carpenter, and these injuries were not something he could tolerate. After each surgery, Dr. Ammar Anbari from Norwich Orthopedic Group recommended physical therapy.
At Hartford HealthCare Rehabilitation Network's Norwich location at 111 Salem Turnpike, physical therapists Sheryl Propp and Jamie Picone worked with Michaud to regain his mobility and independence. Twice a week, he and his therapists increased his range of motion and strengthening with neuromuscular re-education and work-simulation strengthening.
"They kept telling me I was a poster child for this operation and therapy," Michaud said.
After three months of therapy, Michaud was cleared to go back to work in an occupation that he enjoys.
Hartford Healthcare Rehabilitation Network, a not-for profit member of Hartford HealthCare offers physical therapy, occupational therapy, speech language pathology, sports medicine and health & wellness programs.  With over 35 locations across the state, it is Connecticut's top rehabilitation provider.  Please call 860.696.2500 or click here for more information.