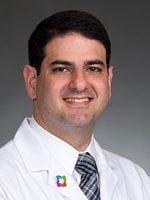 The holidays are a special time to enjoy the company of family and friends – and that often means sharing meals together.
Holiday gatherings centered around food can create unique challenges for people who are trying to follow strict diets or lose weight, especially because it's easy to go overboard with food when everything is so plentiful.
With so many events and celebrations, the holiday season can sometimes feel like one continuous splurge on the cookies, cakes and candies that fill our homes and workplaces.
The holiday season isn't the best time to start a diet, but it is a good time to practice weight control. Follow these tips to have a happy and healthy holiday season.
Make a plan
Make a list of all your holiday parties and events
If possible, think about what you will be eating at the event and plan accordingly
Avoid starving yourself before a party
Have a low-calorie, high-fiber snack before leaving for the party to help curb your appetite
Don't skip meals on the day of the party
Keep temptation to a minimum
Socialize away from the table
Keep a low-calorie drink in your hand such as a diet soda or seltzer
Remember it is better to give than to receive
If you host a party, send the guests home with leftovers
If you receive food as a gift, enjoy some and then share with others
Always bring a healthy dish
Bring a dish with vegetables that you can fill up on while indulging in smaller amounts of the higher calorie items
Keep alcohol consumption at a safe limit
Alcohol can contribute a lot of extra calories, so try mixing with seltzer or other no- or low-calorie drinks to help cut back
Don't start a weight loss plan
A good plan for the holidays is weight maintenance
Resume more intense weight loss plans right after the holidays
Keep Active
To control your weight and reduce stress, make regular exercise a part of your holiday schedule.
Most importantly, enjoy yourself and remember that moderation is key.
Dr. Edward J. Hannoush is a bariatric surgeon at MidState Medical Center. For more information, please call 860.224.5161.
---