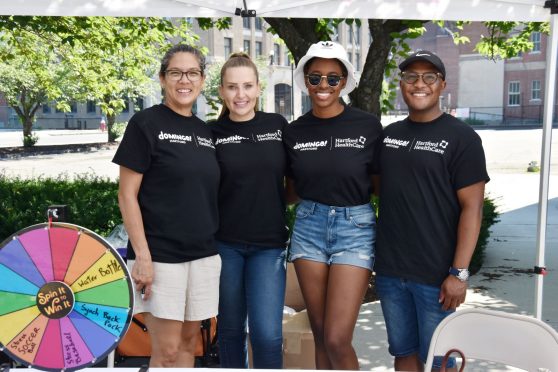 Hundreds of people walked, jogged, cycled, and even scootered through three Hartford neighborhoods Sunday as the first DominGO! Hartford kicked-off in the capitol city.
DominGO!, a partnership between the city and Hartford HealthCare, stretched from Farmington Avenue and South Whitney Street all the way down to Bushnell Park. More than two miles of city streets were closed to vehicle traffic for the event, which is the first Open Streets program in the state. Open Streets, a worldwide movement aimed at connecting communities, has proven to lower crime and increase business on the days they occur.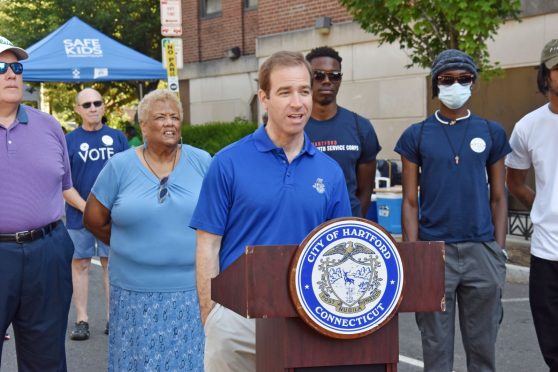 "Over the last few years with the world turned upside down, we've been so isolated from one another. This is about bringing our community back together," said Hartford Mayor Luke Bronin during a press conference that officially kicked off the event at the Bushnell Park Hub on Sunday, June 26.
Hartford HealthCare's Neighborhood Health and Heart & Vascular Institute teams performed 80 glucose and 80 cholesterol tests and more than 100 blood pressure screenings at the event's Asylum Hill hub with several people being referred to primary care for follow-up during the event.
Along with health screenings, Hartford Hospital's mobile mammography van, the Bone & Joint Institute and CESI with its K-9 SIM dog "Axel" offered information and games at the Asylum Hill hub. Hartford HealthCare, including the team from LIFE STAR, transformed the area surrounding Bushnell Park into an entertainment and health hub with sports challenges, mural painting, cornhole and a 360° virtual dance machine. And, the Hartford HealthCare Community Network hosted a Family Fitness Challenge with a hula hoop competition and planks to assess core strength.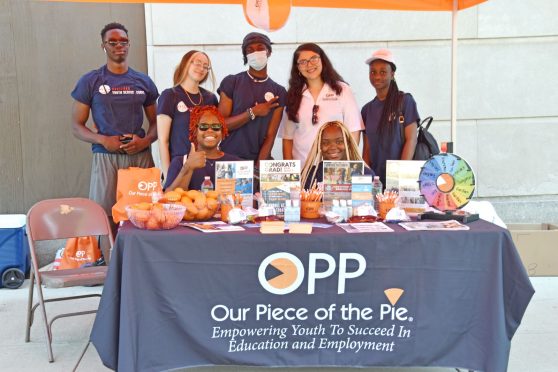 DominGO! also included booths featuring local businesses, community organizations, live music and other entertainment.
Hartford Hospital Vice President of Community Health and Engagement Greg Jones thanked the city and community partners for their continued collaboration to make care and support more accessible in the community.
"This event is so important to us. This is a continuation of what Hartford HealthCare is doing in the city," said Jones during the morning press event.
The next DominGO! Hartford is scheduled for July 24 and will travel down Park Street with hubs in the Parkville neighborhood and on Main Street. To learn more visit www.domingohartford.com
---