After decades of struggling with addiction, Tom Miles thought he would never be able to recover. But in April, after members of his family intervened and arranged for him to seek help at Rushford, the burly, sometimes gruff 60-year-old found himself in a setting he would never have thought possible.
Here he was, in a yoga studio, surrounded by candles and meditation music. Stretching muscles he hadn't used in years. Holding poses that looked like images from an Asian temple.
And sober. And loving it.
"If my drinking buddies could see me now," the Middletown native said with a laugh as he worked through a series of stretches and poses with instructor Pamela Mirante and several other patients in recovery. "I never would have thought something like this would work for a guy like me, but it's made all the difference."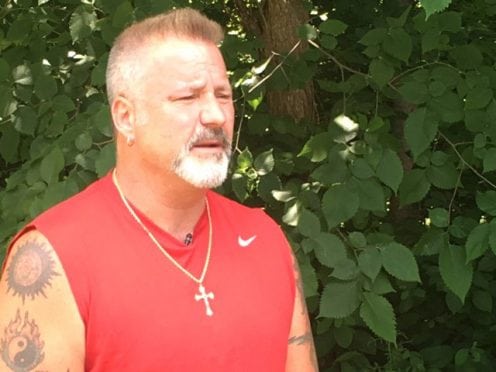 Tom's story is typical for those who are struggling with addiction who are willing to give yoga a chance, said Mirante, a licensed clinical social worker at Rushford in Glastonbury who offers a yoga program that is integrated into the overall course of treatment that each patient receives.
"It's a great way to reintroduce them to things that have been missing from their lives for a long time," she said. "Physical wellness, spiritual and mental focus and a willingness to inquire about the trauma that they've endured."
Research shows that yoga can play a significant role in helping people both in the early stages of recovery, and over the long-term. As a registered yoga instructor with a background in social work, Mirante said the physical demands of yoga are meant to serve the larger goal of helping patients find a sense of peace and focus that can clear their minds of thoughts or habits that often lead to relapse.
The classes also offer patients a sense of solidarity and friendship with the other participants, which gives them a sense of support and encourages them to stay with the program. Yoga classes such as Mirante's are offered throughout the Behavioral Health Network, including Rushford classes in Meriden and Durham as well as the Institute of Living.
The type of yoga that Mirante teaches is known as Baptiste Yoga, which emphasizes discipline and a willingness to eventually master the practice enough to teach it to others.
"What I've discovered is that yoga is for anyone," said Steve D., who has been a participant in Mirante's class for over seven months after decades of struggling with addiction to alcohol and drugs such as heroin and cocaine. Steve said his "addict mind" was always racing, searching for the next high, but with yoga, his thoughts slow down so that he can focus on the moment at hand, and be grateful for it.
A motorcycle enthusiast with tattoos across his arms, Steve may not fit the stereotypical image of a yoga practitioner, but he said yoga has become indispensable to his life.
"If it wasn't for yoga, I would probably be in jail right now, or dead," he said.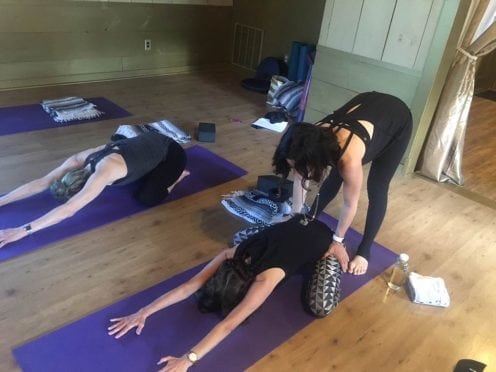 Kristy, another patient in Mirante's class, said she became addicted to opioid pain medication after undergoing numerous surgeries during young adulthood. For decades, she felt disconnected to her husband and children as she withdrew to her bedroom to numb her pain with opioids.
But when she had grandchildren, she decided to seek help, leading her to Mirante's class.
"It's like I'm reawakened," she said. "I can't believe the things I am able to do in  this class."
For more information about addiction treatment and services, please visit the Rushford website.
---