After living in the same house for 63 years, Barbara Armstrong didn't want to downsize. Even though she and her husband, Wayne, were having difficulty keeping up with daily duties, she just didn't want to move from Meriden.
She didn't want to start over in a new home. She didn't want to have to decide what keepsakes to hold on to and what to pass on.
Their five daughters knew it was time. They were also concerned about their parents' continued isolation at home as the pandemic continued.
"We knew they needed more support," said Nancy Kroeber, one of the daughters. "And we didn't want them to have to deal with another winter."
The family started researching independent and assisted-living communities. Kroeber, having worked for Hartford HealthCare for many years, was familiar with The Orchards at Southington.
"I like that The Orchards is part of a healthcare system with the insight and resources for addressing the needs of its residents through the pandemic," she said.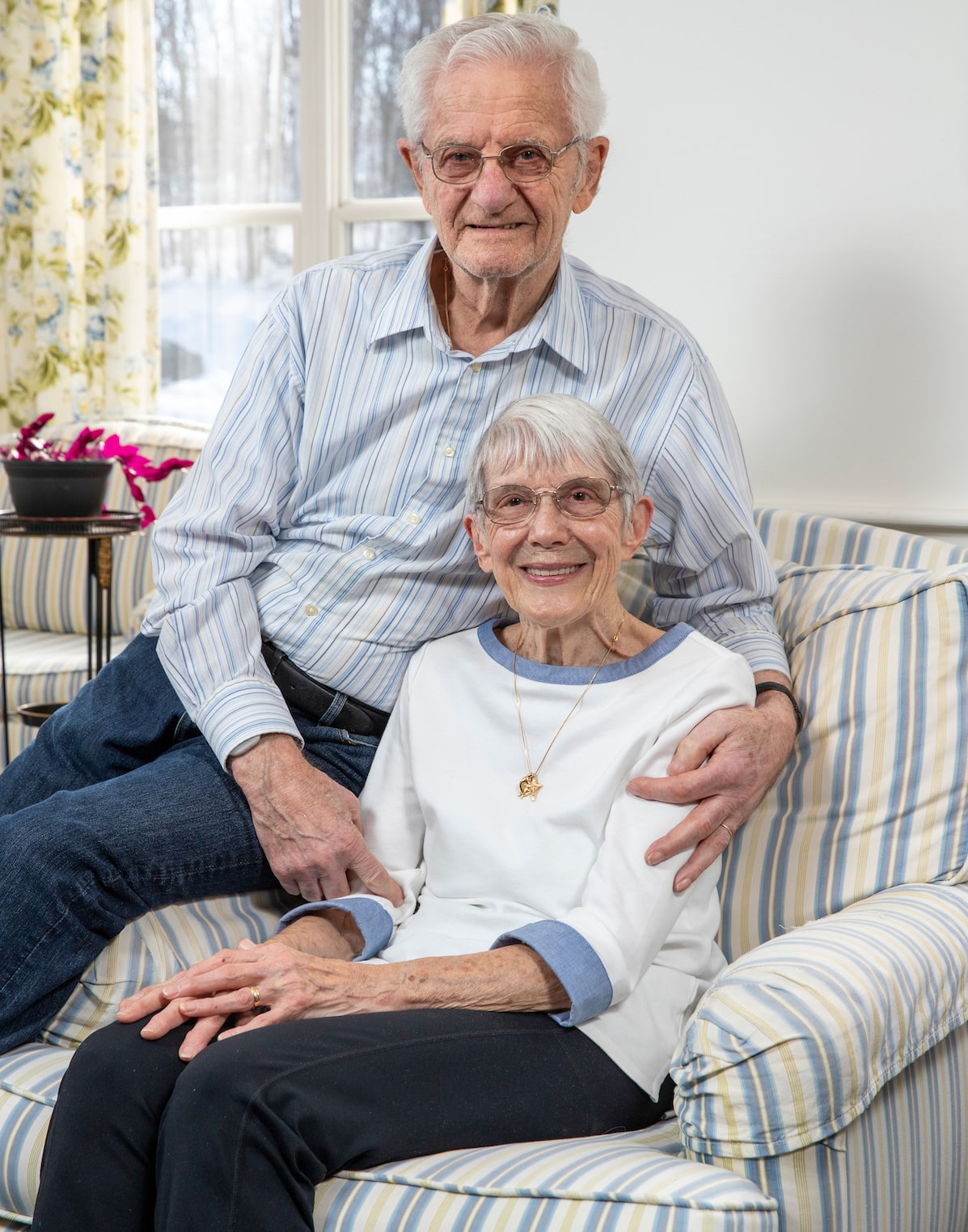 When the family visited several communities, Barbara and Wayne liked the inviting, warm feel of The Orchards. It was not an easy decision but it was clearly the best fit for them, they said.
"It was very, very difficult to pack up and move away. But the time was right," Barbara Armstrong recalled.
The Armstrongs moved to The Orchards in September 2020. "It was a little unsettling to move in at that time," Kroeber said, referring to the pandemic. But knowing stringent safety precautions were in place provided peace of mind as did the regular communication staff had with residents and families.
The couple soon knew they had made the right choice and felt like they belonged.
"They put the residents' safety and happiness first. Everyone is friendly and helpful," Barbara Armstrong said. "We feel safe here."
Residents and staff have received COVID-19 vaccinations and the restrictions are slowly lifting. The Armstrongs are becoming more involved – joining in socially distanced fitness classes and activities, exercising in the GoodLife Fitness Center, eating in the dining room and continuing their daily walks in the neighborhood.
With their 67th anniversary approaching, the couple recently reflected on their lives together. They met on a blind date in the early 1950s (each comes from families with seven children). Even while Wayne Armstrong was stationed in Virginia, he didn't stop thinking about Barbara – every time he had a 72-hour leave, he would make the 1,200-mile round trip to Massachusetts and back to see her.
After they got married, the family moved to Connecticut when he got a job at Pratt & Whitney. While he worked two jobs, she was in charge of keeping their home life running smoothly — from raising their daughters to mowing the lawn.
Their family continues to be No. 1 and The Orchards continues to provide that connection. When The Orchards was restricted during the Christmas season, the extended family brought the holiday to them by caroling outside their window and bringing presents.
"I can't think of one thing I don't like about living here," Wayne Armstrong said. "We made the right choice."
With three independent and assisted-living communities, Hartford HealthCare Senior Services makes it easy to transition to an easier and socially engaging way of life. To learn more about taking the first step, call 860.681.9909.
---