During a second hospitalization for pulmonary embolisms in the midst of the pandemic, Bob Wade's discharge was briefly interrupted by a urologist stopping by his room to discuss a 3 centimeter spot she had identified on his right kidney.
The conversation, according to the 72-year-old semi-retired financial advisor from Portland, launched a second serious health experience.
The urologist said the spot was small enough at the time that he could choose to work with medical providers to monitor it for any growth, or consider having it surgically removed, either the spot itself or the entire kidney. Although a follow-up visit a few months later revealed that there had been no growth, Wade accepted referrals to three area specialists for second opinions.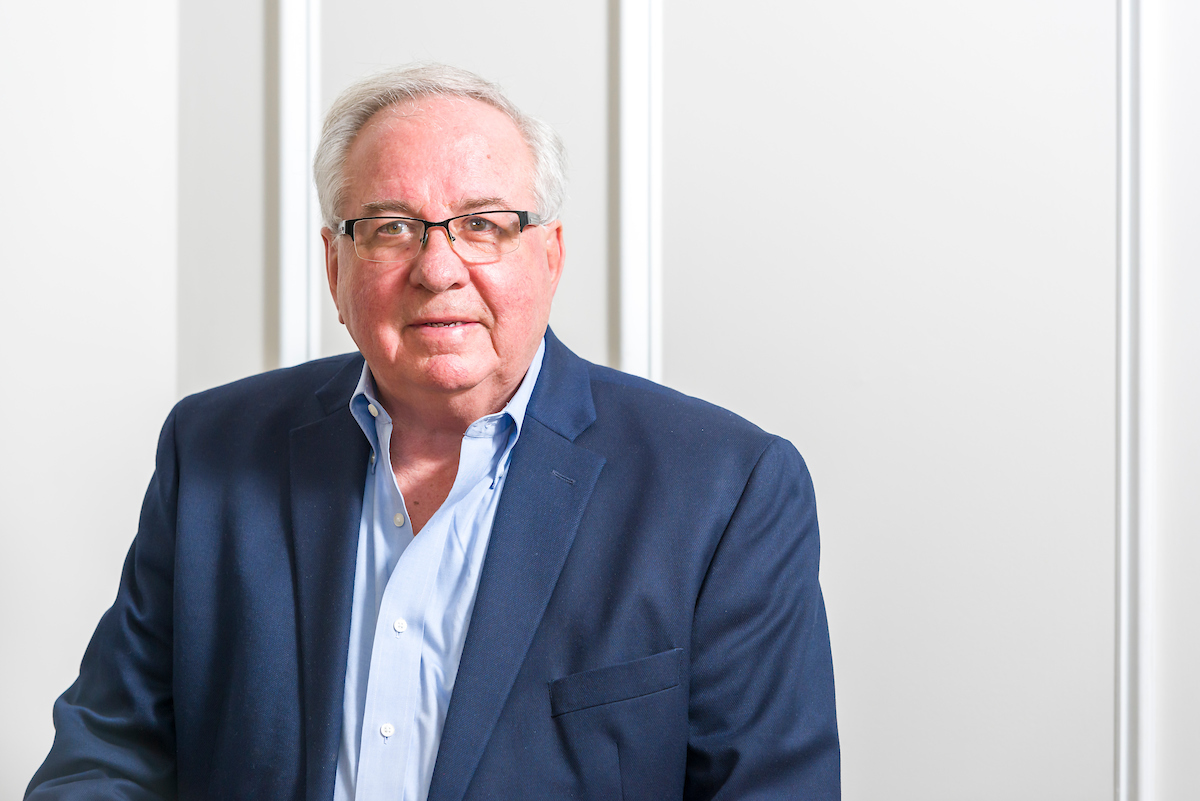 After some research and a brief introductory meeting, he chose to work with Dr. Anoop Meraney, director of urologic oncology with the Hartford HealthCare Tallwood Urology & Kidney Institute, who explained the disease and every option, using charts and photos as illustrations when appropriate.
"I chose him because of his style. I immediately had confidence in him," Wade said, noting that Dr. Meraney's suggestion was to remove the kidney, although he stressed that it was the patient's ultimate decision. "I told him I've been an athlete all my life and I always listen to the coaches. He was like the coach here. He was calm, gave me good instructions and he was comforting to my wife."
In July 2021, after a last pre-surgical appointment with Dr. Meraney at which "he told me exactly what he was going to do," Wade was admitted to Hartford Hospital for the nephrectomy, a complete removal of his kidney.
The surgery and recovery went smoothly, and Wade has returned to all of his activities with his remaining kidney.
The entire experience, he noted, is a tribute to the professionalism and compassion of the entire team, both in and outside of the hospital.
"It goes way beyond the doctors – it was the nurses, the nutritionist, everyone," Wade said. "I really felt they cared. I call it 'quality, competent care.'"
The father of two daughters and grandfather of four said the surgery has barely slowed him down. He and his wife continue to golf, travel, hike and socialize with their large group of friends.
"I told Dr. Meraney before the surgery that I want to live to be a ripe old age because I have a lot of things left to do," Wade said. "And, just look what medicine can do! Life goes on."
---