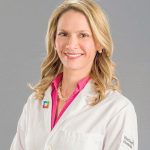 The word "patient" stems from the Latin word patiens, meaning sufferer. Until recently, a diagnosis of cancer conveyed a sense of victimhood and loss of control, hence labels such as "cancer patient" or "cancer victim."
Despite good intentions, these terms left those with a cancer diagnosis feeling isolated and somehow further weakened by these titles.
But in the mid 1980s, there was a shift in how people thought about having a cancer diagnosis and, with it, an attempt to redefine cancer and our relationship to this disease. The nature of the language surrounding cancer changed to a more proactive, combative tone. Enter warriors, fighters and those who will battle and beat the awful enemy that is cancer. Warlike terms began to permeate the cancer atmosphere, and for those who had moved beyond active treatment, they became survivors, much like someone who had survived a war.
Dr. Fitzhugh Mullan, a physician who was diagnosed with cancer, developed the National Coalition for Cancer Survivorship, a nonprofit advocacy group that gave rise to this new concept. Survivorship was hence defined as the time from diagnosis through death, and has since been expanded to include anyone whose life has been touched by cancer diagnosis, including family, friends and caregivers.
For those with breast cancer, the completion of active treatment is the light at the end of the tunnel. Initial diagnosis can include many rounds of mammograms, ultrasounds, MRIs and biopsies. Often a combination of surgical procedures with possible reconstruction, chemotherapy, radiation, antibody therapy and other therapies can last nearly a year. Hormonal therapy can last for up to 10 years. Many women report wanting to "just get it all behind me." And, yet, an often undiscussed part of treatment is what happens following active treatment, and acceptance of their "new normal."
Following treatment for breast cancer, we can conceptualize several areas where concerns aggregate: physical, psychological, sexual and social aspects.
Physical side effects can last for months or even years. For some, there are lingering effects of treatment, including "chemo-brain" which can cause memory deficits and an inability to focus on tasks.
Hair regrowth can be awkward and have a very different appearance from a previous style. Scars can act as a permanent reminder of surgery, and scar tissue and radiation can cause long term pain and discomfort. Fatigue is a common problem as well, especially as survivors re-enter the workforce and attempt to regain control of their lives.
Many women report that psychological and sexual side effects are also very disruptive to their lives, and can wreak havoc on relationships. Mood swings, emotional lability and generalized depression can occur. Medications that suppress estrogen, for example, can cause decreased libido, hair thinning and weight gain, adding strain to social and spousal relationships. Others have survivor's guilt, where they may not have needed aggressive treatment and feel they don't deserve the same level of sympathy for others who needed multimodality therapy.
At Hartford HealthCare, we are completely committed to treating the patient as a whole and not a sum of their diagnoses. Addressing these side effects and life-altering bodily changes from a humanistic perspective is of utmost importance. Our teams of physicians, advanced practitioners, nutritionists, physical therapists, social workers and many others are proud to partner with our cancer survivors to meet these long-term needs.
With over 3.6 million breast cancer survivors in the United States in 2019, one of our most important messages to our patients is that they are not alone. Having a cancer diagnosis is difficult enough, and moving past the initial shock and fear is a challenge in its own right.
But when that passes – and it will pass – we remember that we are in this together.
Dr. Niamey P. Wilson is director of Breast Surgery, Research & Quality at the Hartford HealthCare Cancer Institute.
---