As the expansion of the Hartford HealthCare Chase Family Movement Disorders Center continues, the team welcomes two  movement disorders doctors who will bring the same amount of comprehensive care you count on to new areas of the state.
Dr. Leon Meytin, a movement disorders neurologist, sees patients in the Stamford location. Born in Baku, Azerbaijan (the former Soviet Union), Dr. Meytin immigrated with his parents and brother to Baltimore in 1990, when he was just three.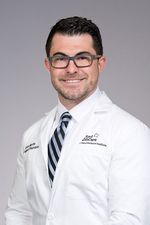 He spent most of his childhood in the Baltimore suburbs. After completing undergraduate studies at the University of Maryland, he spent a year as a personal trainer before medical school at West Virginia University. He completed his internship and neurology residency at Thomas Jefferson University in Philadelphia and, ultimately, finished a fellowship in movement disorders at the prestigious Mount Sinai Beth Israel, where he honed his skills with world leaders in the field.
Dr. Meytin was drawn to movement disorders early in his medical career. He noted that as debilitating as Parkinson's disease can be, he wanted to be part of the journey with both patients and families.
"There is so much we still need to learn about the disease, and so much exciting research being conducted," he said.
Most of Dr. Meytin's patients have had Parkinson's, but he has experience with essential tremor, dystonia, ataxia, tics, genetic disorders and other movement disorders. His research has centered thus far on deep brain stimulation in Parkinson's and dystonia.
"I am excited to be opening the Movement Disorders Center in Fairfield County with a great staff and meeting patients," he said. "This area is underserved in terms of movement disorders, and I hope to bring my expertise to help those in need. I focus on the patient as a whole, not as a disease and treat every patient as if they were my family member."
The new Fairfield County office, scheduled to open this month, will be located temporarily at 623 Newfield Ave., Stamford.
New Torrington Office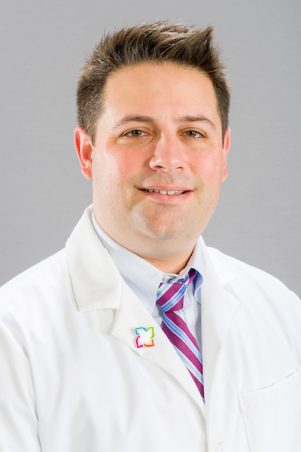 Dr. Jeffrey Lahrmann completed his movement disorders fellowship at Hartford HealthCare and the University of Connecticut after earning a bachelor of science in molecular and cellular biology from the University of Connecticut and a medical degree from St. George's University School of Medicine.
He completed his preliminary internal medicine intern-year residency at St. John Hospital and Medical Center in Michigan and neurology training at Drexel University in Philadelphia.
A Connecticut native, Dr. Lahrmann grew up in Mansfield and moved to Glastonbury with his family. He now lives in West Hartford.  His father practices medicine and he had a natural inclination to the field.
"I'm excited to begin practicing in Litchfield County," he said. "I have always wanted to return to Connecticut after my neurology training so that I can provide medical care to the state I grew up in. I can't think of a better opportunity than to provide access to specialty care to a region in such need."
During his fellowship, Dr. Lahrmann worked with patients who had Parkinson's disease, essential tremor, dystonia, ataxia, tics, chorea and other movement disorders. In late residency, he developed an appreciation for deep brain stimulation  as treatment for Parkinson's.
Dr. Lahrmann is a tennis player and fan, and enjoys snowboarding and cycling. He played collegiate-level tennis and, as a junior, was nationally ranked in singles and father-son doubles. Prior to medical school and training, he taught tennis at clubs in Hartford County.
"Look forward to seeing all of you soon!" Dr. Lahrmann said.
The Torrington office is scheduled to open in early fall at a location to be determined.
For information on the Chase Family Movement Disorders Center, click here.
Not feeling well? Call your healthcare provider for guidance and try to avoid going directly to an emergency department or urgent care center, as this could increase the chances of the disease spreading.

Click here to schedule a virtual visit with a Hartford HealthCare-GoHealth Urgent Care provider.
Stay with Hartford HealthCare for everything you need to know about the coronavirus threat. Click here for information updated daily.
Questions? Call our 24-hour hotline (860.972.8100 or, toll-free, 833.621.0600). 
Get text alerts by texting 31996 with MoreLife in the message field.
---