While the terms "migraine" and "headache" are often used interchangeably, they are not one and the same. The term "headache" is used to describe any pain or discomfort that occurs in the area of the head; it is a symptom, not a disorder. Many conditions can cause headaches, some examples include high blood pressure, sleep apnea, and head trauma.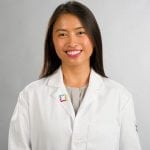 Migraine, on the other hand, is a neurological disorder that affects almost 39 million people in the United States and a billion people worldwide. It affects women more often than men, and commonly occurs between the ages of 20 and 55. Migraine affects each person differently and causes a wide variety of symptoms. While headaches are the most common feature of migraine, it is not the only symptom of a migraine attack. Some individuals with migraineexperience sensations of nausea, extreme sensitivity to light, sound, or smell, memory difficulties or confusion, lightheadedness, vertigo, blurry vision, and other potentially disabling symptoms.
You may be surprised to learn that there are four potential phases of migraine attacks that can take up to a week or longer to resolve. Symptoms can start before some people even realize they are in the middle of a migraine cycle, and can continue long after the head pain has subsided.
Phases of a migraine attack:
The premonitory phase – During this first phase, individuals can experience symptoms such as fatigue, irritability, nausea, food cravings, and sensitivity to light, sound or smell.
Migraine aura – Only 25 percent of people will experience this phase that includes changes in vision, sensation or speech. Symptoms usually last 5-60 minutes for most individuals.
The migraine attack – This is the phase everyone immediately thinks of when they hear "migraine." The attack phase can last anywhere from four hours to several days and usually involve severe headaches that worsen with routine physical activity, such as exercise or housework. This phase can also involve nausea, vomiting and increased sensitivity to light or sound.
Postdrome phase – The last phase of a migraine cycle is similar to the first in terms of symptoms. Many patients describe this phase as a "headache hangover." Symptoms can last hours to days.
While the exact cause of migraine is not yet fully understood, there are ways to treat it. Depending on an individual's migraine characteristics, headache management can include preventive treatment and acute treatment strategies.
The goal of preventive treatment is to reduce the frequency, severity or duration of migraine attacks. There are several classes of medications used for migraine prevention, including blood pressure medications, antidepressants, vitamins, and minerals. In addition, a new class of migraine preventive treatment was recently approved by the FDA. This treatment specifically targets a protein linked to migraine.
Acute treatments are meant to be used at the onset of head pain and are designed to treat individual migraine attacks. Types of acute treatments include anti-inflammatory medications, anti-nausea medications, and migraine-specific medications such as triptans.
To be effective, migraine treatment plans need to take into account other factors that could be worsening an individual's headache. Stress, anxiety, depression, and sleep problems commonly occur in people with migraine and should be addressed. Practicing stress management techniques and addressing mood and sleep difficulties are essential to effective migraine management.
For more information on the Hartford HealthCare Headache Center, please call 1.855.HHC.HERE (1.855.442.4373), or click here.

---