Which mask offers the best protection from COVID-19, a surgical mask or cloth mask? The answer: an N95 mask.
Well, that wasn't fair. An N95 mask, which filters 95 percent of particles, is not recommended for public use by the Centers for Disease Control and Prevention because these masks are critical supplies for the nation's healthcare workers. An N95 is the best protection against COVID-19.
But both the CDC and World Health Organization recommend people wear a cloth mask in public when social distancing, defined as at least 6 feet from other people, is not possible. A mask is not a substitute for social distancing, but it protects nearby people from possible infection if you sneeze and expel droplets of SARS-CoV-2, the novel coronavirus that causes COVID-19.
A study published in April in the Annals of Internal Medicine found that a cloth mask offers more protection than a surgical mask for people nearby. Researchers, using a measurement for viral loads, found 2.42 log copies per milliliter on the exterior of surgical masks and 1.85 log copies per milliliter on the exterior of cloth masks of infected patients at two hospitals in Seoul, South Korea. In the study, four infected patients coughed five times into a petri dish wearing no mask, then a surgical mask, then a cotton mask and, finally, one more round without a mask. Without a mask, the patients' viral loads measured 2.56 log copies per milliliter.
Why you shouldn't wear a mask with a filtered valve. Click here.
Researchers swabbed from the each mask's interior and exterior. Notably, most swabs from the inner-mask surface were negative. All swabs from the outer mask surface were positive. That's the science behind recommendations that people refrain from touching mask exteriors. Remove a mask without touching the exterior. If cloth, throw it in the washing machine for an old-fashioned cleaning.
So why were there no viral particles inside the masks? Researchers have two theories.
"A turbulent jet due to air leakage around the mask edge could contaminate the outer surface," according to the research letter. "Alternatively, the small aerosols of SARS-CoV-2 generated during a high velocity cough might penetrate the masks."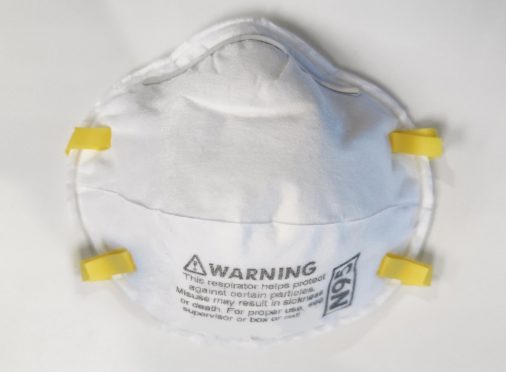 Here, briefly, are protective characteristics of each mask:
N95: A respirator (above) evaluated, tested and approved by the National Institute for Occupational Safety and Health that filters 95 percent of airborne particles, protecting the wearer from large particles and small aerosol particles. Its effectiveness depends on a tight fit the the wear's familiarity with getting the proper fit to minimize leakage.
Surgical mask: Sometimes called a medical mask, it protects people from the wearer's respiratory emissions. (See below.) But it's designed to protect against large droplets, splashes or sprays of bodily fluid or other type of fluid. Surgical masks are regulated by the Food and Drug Administration.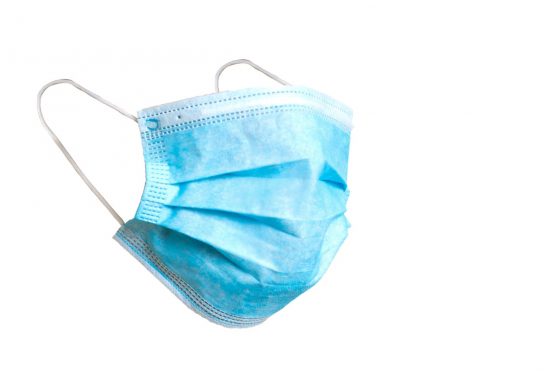 Cloth mask: A dual-layered cloth mask is sufficient to protect people in public settings. It's unlikely you'll be infected in public by airborne viral particles. The real threat is touching an infected surface and then putting your hand to your face: Frequent hand-washing is a sure way to avoid COVID-19.
Need to see your doctor? New Patient? For more information about Hartford HealthCare virtual health visits, click here.
Click here to schedule a virtual visit with a Hartford HealthCare-GoHealth Urgent care doctor. Find out more about COVID-19 antibody tests here.
Sign up for our "Coping with COVID" podcast series here.
Stay with Hartford HealthCare for everything you need to know about the coronavirus threat. Click here for information updated daily.
Questions? Call our 24-hour hotline (860.972.8100 or, toll-free, 833.621.0600). 
Get text alerts by texting 31996 with COVID19 in the message field.