Skilled-nursing facilities operated by Southington Care Center of Southington, Jefferson House of Newington and Jerome Home (affiliated with Hartford HealthCare Senior Services) of New Britain are among the 13 percent of facilities nationwide recently recognized as a Best Nursing Home for 2021-22 by U.S. News & World Reports.
The following homes earned Best Nursing Homes status by achieving ratings of "High Performing," the highest possible rating, for Short-Term Rehabilitation and/or Long-Term Care: Southington Care Center of Southington, Jefferson House of Newington and Jerome Home U.S. News gives the designation of Best Nursing Home only to those homes that satisfy U.S. News' assessment of the appropriate use of key services and consistent performance in quality measures.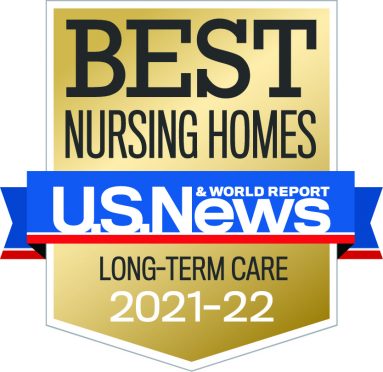 "Congratulations to Southington Care Center, Jefferson House and Jerome Home for achieving top ratings in all categories: Long Stay, Short Stay and overall. I couldn't be more proud of this team and your commitment to quality in the most trying of circumstances. Thank you for always keeping your eye on what matters most," said Lisa Connolly, vice president, Hartford HealthCare Community Network.
Now in its 12th year, the U.S. News Best Nursing Homes ratings and profiles offer comprehensive information about quality of care, COVID-19 vaccination requirements for residents and staff, flu and pneumonia vaccination rates, and infection control violations listed on the resident safety summary. Individuals can easily conduct customized research for a highly rated nursing home by location, size and Medicare and Medicaid coverage.
This year's methodology includes an emphasis on homes meeting certain standards of patient safety, which could limit a home's ability to achieve a 'High-Performing' rating. These standards include a minimum threshold for the staff COVID-19 vaccination rate, overuse of antipsychotic drugs and frequent visits to the emergency department, among other criteria. Homes that have below a 75 percent COVID-19 staff vaccination rate are not considered a leading facility. A significant percentage of Short-Term Rehabilitation and Long-Term Care programs that would otherwise have qualified as 'High-Performing' were downgraded at the time of publication.
The ratings include data on staffing, success in preventing ER visits and pneumonia vaccination rates, among other metrics. Out of 13,175 nursing homes that received a Long-Term Care Rating, 1,063 were designated as High-Performing. The Short-Term Care Rating incorporates measures of quality including consistency of registered nurse staffing, use of antipsychotic drugs and success in preventing falls. For 2021-22, 13,500 facilities received a Short-Term Rating, while only 1,651 homes earned a High-Performing Rating.
---