Which mask offers the best protection from COVID-19, a surgical mask or cloth mask? The answer: an N95 mask.
Well, that wasn't fair. An N95 mask, which filters 95 percent of particles, is not recommended for public use by the Centers for Disease Control and Prevention because these masks are critical supplies for the nation's healthcare workers. An N95 is the best protection against COVID-19.
But both the CDC and World Health Organization recommend people wear a cloth mask in public when social distancing, defined as at least 6 feet from other people, is not possible. A mask is not a substitute for social distancing, but it protects nearby people from possible infection if you sneeze and expel droplets of SARS-CoV-2, the novel coronavirus that causes COVID-19.
So how good is a good cloth mask? The best homemade cloth masks actually achieved better filtration (79 percent) than surgical masks (62 percent to 65 percent) in a peer-reviewed study at the Wake Forest Institute of Regenerative Medicine published in April. In the study, the best cloth masks were made of heavyweight quilter's cotton with a thread count of 180 or more. Masks with even thicker thread, tightly woven like a batik, and double-layer masks with a basic cotton outer and flannel inner also proved effective.
"We don't want people people to think that just any piece of cloth is good enough and have a false sense of security," said Dr. Scott Segal, the study's originator who is chair of anesthesiology at Wake Forest Baptist Health in Winston-Salem, N.C.
In the study, a team of doctors and scientists used particulate filtration to test 13 designs from about 400 masks made by community volunteers.
Single- and double-layer masks of lightweight, low-thread cotton were the least effective. The researchers also found that gaps at the edges of an ill-fitting mask can decrease filtration efficiency by 60 percent.
Why you shouldn't wear a mask with a filtered valve. Click here.
Australian researchers, in a study published in the journal Thorax in July, found that a three-ply surgical mask made of nonwoven material was more effective that either a two-layer or single-layer cotton mask. The thinner the mask, logically, the less effective.
In August, Duke researchers rated a fitted N95 mask, a three-layer surgical mask and a cotton-polypropylene-cotton mask as the top protectors against COVID-19. The study, published in the journal Science Advances, rated a 2-layer, pleated cotton mask at No. 5. A bandana and gaiter-style neck fleece were rated worst among 14 masks tested.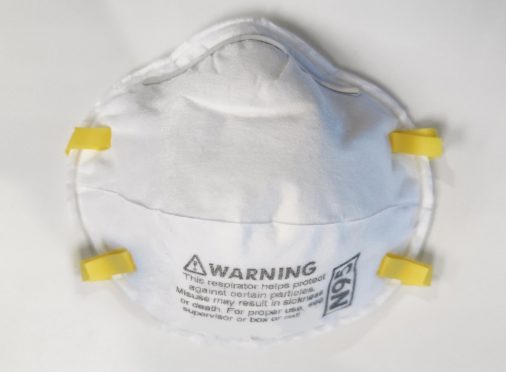 Here, briefly, are protective characteristics of each mask:
N95: A respirator (above) evaluated, tested and approved by the National Institute for Occupational Safety and Health that filters 95 percent of airborne particles, protecting the wearer from large particles and small aerosol particles. Its effectiveness depends on a tight fit the the wear's familiarity with getting the proper fit to minimize leakage.
Surgical mask: Sometimes called a medical mask, it protects people from the wearer's respiratory emissions. (See below.) But it's designed to protect against large droplets, splashes or sprays of bodily fluid or other type of fluid. Surgical masks are regulated by the Food and Drug Administration.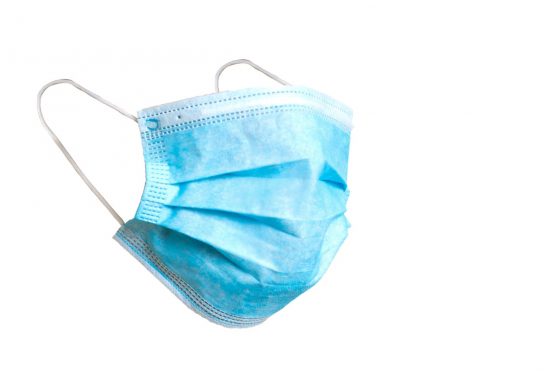 Cloth mask: A dual-layered cloth mask is sufficient to protect people in public settings. It's unlikely you'll be infected in public by airborne viral particles. The real threat is touching an infected surface and then putting your hand to your face: Frequent hand-washing is a sure way to avoid COVID-19.
This story was updated Aug. 11. Editor's note: A study previously cited in this story showing cloth masks provide more protection than surgical masks, published in the Annals of Internal Medicine in April, was retracted in July because of unreliable data.
---