Allison Buikus had a health epiphany during the pandemic lockdown in the spring of 2020.
The 42-year-old, who works as a federal government contractor, was shut in her house in Berlin, working from home and going nowhere.
"It forced me to truly see how unhealthy I was," she said. "Before lockdown, I always thought. 'I'm active. I'm out. I'm doing things.' But I really wasn't. Really, I was so unhealthy."
Back then, Buikus weighed 361 pounds. She realized her weight was ruling her life, and that "I really wasn't living at all. I would get out of breath tying my shoes. I have a 1200-square-foot house, and it was taxing for me to go from one end to the other. When my husband and I were planning anything, a vacation, a weekend, I always had to think, 'What are the weight limits, what will the activities be, is it something I can do'."
She was consumed with worry and anxiety about her weight, and "there was a lot of me saying no. And it was taking a toll on my relationship — my husband is very active and wants to do things. I was holding us back."
At a routine checkup with her OB/GYN, she told her doctor she wanted to change her life.
"I can't continue like this," Buikus told her physician. "This is not living."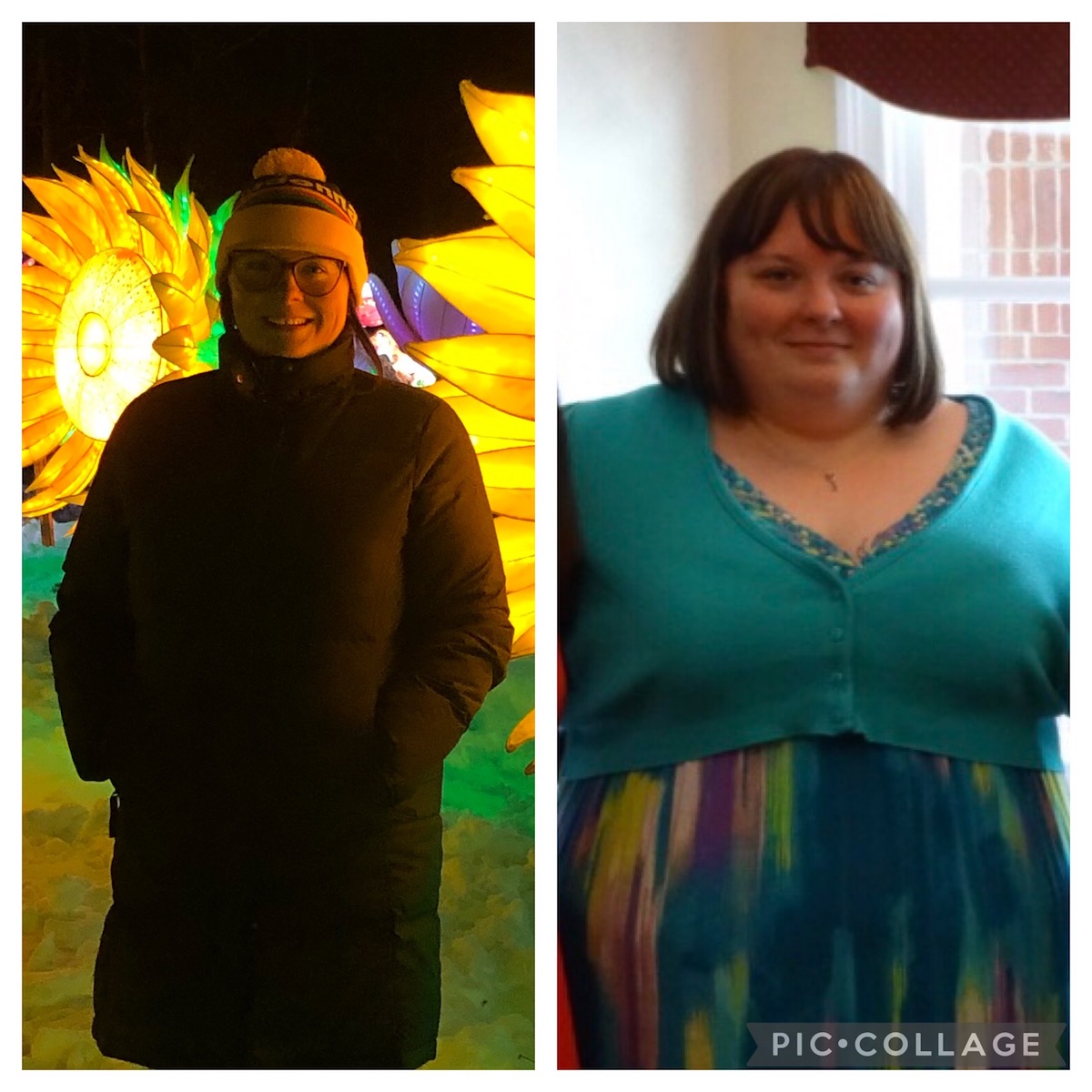 Setting a Goal
She received a referral to Dr. Devika Umashanker, Medical Director for Obesity Medicine at Hartford Hospital. They met in July 2020.
"We had a great virtual visit," Buikus said. "We talked about medical bariatrics, and she told me with my goal, it might not be enough." Buikus had a goal to lose 200 pounds.
Umashanker provided a referral to Dr. Pavlos K. Papasavas, Director of Research, Department of Surgery Co-Director, Bariatric Surgery, Hartford Hospital. Despite being determined, Buikus was skeptical because 20 years earlier she had met with a bariatric surgeon, and the visit was unsatisfactory so she never followed up.
In advance of the in-person appointment she signed up for a virtual information session led by Hartford Hospital's bariatric surgeons.
"It was really well done," she said. "It set the tone for everything, and for expectations pre-surgery and after surgery." After her first meeting with Papasavas, "I thought, this is the office I was meant to be with."
On Dec. 22, 2020, Buikus had gastric bypass surgery. She was home the next day, and her recovery was smooth but for one minor follow-up procedure to correct a small restriction in the opening to her new stomach.
One Year Later
With COVID protocols in place, Buikus had to be dropped off at the hospital, but she said hospital staff made sure she was comfortable and at ease both before and after surgery.
"The biggest surprise to me was the amount of dignity and respect I was treated with, throughout this process," she said. "There were no feelings of judgment, I never felt like someone thought, 'Oh she's a weight loss patient.' There was just compassion and caring. I'm self-conscious enough  as it is, so that was important to me."
Fast-forward to January 2022. Buikus weighs 213 pounds.
"My life is completely different. I'm probably the happiest I've ever been. I exercise six days a week, because I actually like it. Swimming, I got a Peloton, I do strength training. My husband and I do a lot more outdoor activities. I can do housework without thinking about it. I have so much more energy."
But the benefits don't stop there: Buikus has gone from 20 migraines a month to none; her diabetes is resolved; her hormone levels are normal; her anxiety and depression are greatly reduced.
"I still see my private therapist, because with all these changes, my self-care is critical," she said.
Her biggest takeaway from this journey, Buikus said, is "above everything else, have patience. It is a long process. It is a lifelong process." But her advice to anyone currently having a health epiphany is – "Just do it. Make the call. Don't hesitate in taking that step. You deserve it, and it's absolutely worth it."
---