Most migraine sufferers have tried it all – medications, injections, resting in dark, quiet places – but a Hartford HealthCare headache specialist calls an armband device delivering electrical pulses a potential "revolutionary" new treatment for acute care.
Dr. Brian Grosberg, director of the Hartford HealthCare Headache Center, was the principal investigator on a study testing the effectiveness of a neuromodulation device called Nerivio Migra in treating migraine. The study, the results of which the Headache Center team will publish this year in a medical journal, recorded significant improvements in pain, nausea and light sensitivity in most of the 252 participants.
"When the person starts to feel a migraine coming on, they put the armband on their upper arm and, using an app on their smartphone, regulate delivery of low-level electrical stimulation to their arm," Dr. Grosberg said.
The stimulation, which he said feels like a painless buzz, sends a message via the nerves in the person's arm to the nervous system.
"The device is designed to stimulate nerves below the skin to dampen pain signals from reaching the person's brain," Dr. Grosberg said.
Nerivio Migra, developed by the Israeli company Theranica, will be considered by the Food and Drug Administration for use of acute treatment of migraine in the United States. It is less obtrusive than other devices used for neurostimulation treatments and can be used discretely at work or school. Other devices are worn on the patient's head or neck while this can be tucked under a sleeve on the upper arm.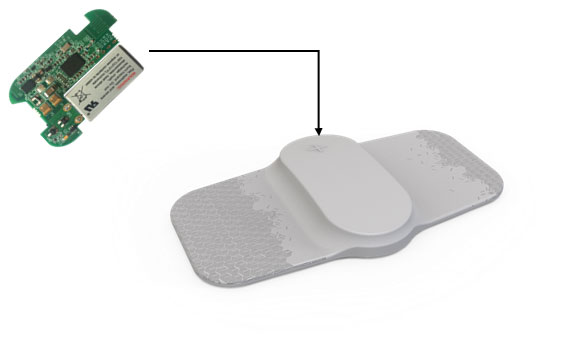 "There are also patients who develop what is called allodynia with their migraine, meaning they may have increased sensitivity to touching their face or head. The armband would be far better suited to help them," Dr. Grosberg added.
The study, in which Hartford HealthCare was the lead site in the world, revealed that almost 67 percent of the participants reported pain relief two hours after treatment, compared with fewer than 39 percent of those who received a placebo. In addition, more than 37 percent of the participants reported being free of migraine pain entirely two hours after treatment, and more than 46 percent said they were free of the nausea and light sensitivity often connected with migraines.
"This device, when approved, will be a tremendous help to the people who suffer with often debilitating migraines," Dr. Grosberg said. "They have waited a long time for the next level of treatment and it's so gratifying to be part of the solution for them."
The Headache Center will soon begin testing another wearable device – this one would be affixed to the patient's head – as part of a similar study from another Israeli manufacturer. Recruitment for that study will begin in the next week.
"Thankfully, there is rapid advancement in the development of various treatments for migraine sufferers," Dr. Grosberg said.
For more information on help with migraines at the Hartford HealthCare Headache Center, click here.