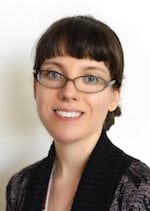 Cage-free, vegetarian and vegan don't sound like fast-food restaurant menu options, but they are at Taco Bell. The restaurant chain has transformed its menu by reducing sodium across all menu items, creating healthier menu choices and enabling consumers to nutritionally customize their order.
In 2005, Taco Bell became one of the first quick-service restaurants to post ingredients in their restaurants and provide complete nutrition information online. Three years later, it launched a "Fresco" menu — seven choices with less than 350 calories and 10 grams of fat. Since the launch, the chain has reduced sodium across all menu items by 15 percent.
Dietitian's Tip: Nearly all of the menu items can be made "Fresco-style," which replaces higher calorie toppings like cheese and sour cream with Pico de Gallo (freshly made salsa).
In 2014,Taco Bell launched its "Power" menu — a variety of high-protein meals with just 500 calories. The following year it released "Nutritionix," a tool that enables consumers to customize almost every menu item to create healthier choices. Here's an example: From the Taco Bell website or App, select "build your own breakfast quesadilla combo meal," click "customize" and from there you can remove cheese and bacon, then add guacamole.
If you are looking for cage-free eggs, certified vegetarian and vegan options, Taco Bell has you covered. Starting in 2016, all breakfast items were made with eggs from cage-free hens. The chain offers 13 American Vegetarian Association (AVA) certified menu items and 37 AVA certified ingredients (27 of those are also vegan!).
What's more, this year the chain waived goodbye to their "XL Soda" cups and plans to continue improving the nutritional value of its menu. By 2025, it pledges to further reduce sodium across all menu items by ten-percent — a 25 percent reduction since 2008.
Despite all these changes, some of the menu options are still high in sodium and fat, so keep scrolling to find out what to 'Try or Skip' at Taco Bell. 
Try It:
Power Menu
Comment: These power bowls and burritos are high in sodium but they are also rich in fiber, are a good source of protein and won't break your calorie budget so they get my 'thumbs up' for a balanced meal on the run.
Veggie Bowl (Power Menu)
INGREDIENTS: black beans, seasoned rice, romaine lettuce, Pico de Gallo, guacamole, reduced-fat sour cream, cheddar cheese, and avocado ranch sauce.
NUTRITION FACTS: 480 calories, 18 g fat (28% DV), 5 g saturated fat (25% DV), 980 mg sodium (41% DV), 64 g carbohydrates, 13 g dietary fiber (52% DV), 16 g protein.
Steak Bowl (Power Menu)
INGREDIENTS: seasoned rice, grilled steak, black beans, romaine lettuce, Pico de Gallo, guacamole, reduced-fat sour cream, cheddar cheese, and avocado ranch sauce.
NUTRITION FACTS: 510 calories, 21 g fat (32% DV), 7 g saturated fat (35% DV), 1260 mg sodium (53 % DV), 55 g carbohydrates, 8 g fiber (32% DV), 27 g protein
Skip It:
Double Dilla – Steak with Chips & Salsa
Comment: As the name implies, it's best to steer clear of the intimidating "Double Dilla," which contains trans-fat, nearly three-quarters of the recommended Percent Daily Value (DV) for saturated fat and 85 percent of the DV for sodium.
INGREDIENTS: flour tortilla, grilled steak, three cheese blend, fire roasted salsa, nacho chips, and creamy jalapeno sauce.
NUTRITION FACTS: 850 calories, 41 g fat (63% DV), 14 g saturated fat (70% DV), .5 g trans-fat, 2030 mg sodium (85% DV), 81 g carbohydrate, 8 g fiber (32% DV), 40 g protein.
Naked Chicken Chips-12 Pieces
Comment: Don't let the word naked fool you into thinking this could be a low carb or low calorie option, these high-calorie fried chicken 'chips' contain more than one-hundred percent of the of the DV for fat, and ninety-one percent of the DV for sodium.
INGREDIENTS: breaded boneless chicken breast with rib meat, spicy ranch sauce, and nacho cheese sauce.
NUTRITION FACTS: 940 calories, 67 g total fat (103% DV), 10 g saturated fat (40% DV), 2190 mg sodium (91% DV), 55 g carbohyrates, 3 g fiber, 28 g protein.
Brenda Viens is a Community Life Skills Dietitian for Backus Hospital and Thames Valley Council for Community Action. Email her at Brenda.Viens@hhchealth.org.