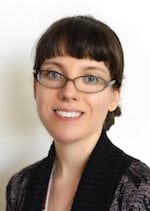 As a registered dietitian, I am frequently asked which restaurants and food vendors have the healthiest menus. Unfortunately, even menu items that appear to be healthy, such as smoothies and salads, are often full of added sugar and calories.
In a series of columns assessing the nutritional values of  fast-food restaurant menus, "Try It Or Skip It" helps you make the best choices when you don't have time to prepare meals at home.
Today's Try It Or Skip It: Chick-fil-A.
Try it
Egg White Grill: 300 calories, 7 grams fat (10 percent of Daily Value, the guide to nutrients in one serving), 3 grams saturated fat (15 percent Daily Value), 970 milligrams sodium (47 percent Daily Value), 1 g fiber, 25 grams protein.
Comment: This breakfast sandwich is packed with lean protein from grilled chicken and egg whites to fuel your morning and is also a good source of calcium and iron. When ordered with a fresh fruit cup (70 calories, 14 grams of sugar) it receives the RD Stamp of Approval for a balanced breakfast.
Grilled Chicken Cool Wrap: 410 cal, 12 g fat (18 percent DV), 4 g saturated fat (20 percent DV), 1290 mg sodium (54 percent DV), 9 g fiber (36 percent DV), 33 g protein.
Comment: Crunchy carrots, crisp lettuce, red cabbage, grilled chicken and avocado lime dressing wrapped in wholesome flaxseed flatbread. This lunch is an excellent source of a protein and fiber that will quash afternoon cravings.
Spicy Southwest Salad: 290 cal, 8 g fat (13 percent DV), 4 g saturated fat (20percent DV), 970 mg sodium (40 percent DV), 8 g fiber (32 percent DV), 29 g protein.
Comment: Romaine lettuce, red cabbage and carrots, topped with grilled chicken breast, cheddar cheese, roasted corn kernels, black beans, tortilla strips, chili-lime pumpkin seeds and your choice of dressing. The Dietitian's Choice dressings are: creamy salsa dressing, jalapeno salsa dressing or avocado lime dressing. Balance this low-carb meal with a fruit cup (70 calories, 14 g sugar) or a small iced coffee (150 calories, 25 g sugar). These options won't break your calorie budget and also fall within the American Heart Association added sugar guidelines.
Skip it
Sausage Platter: 810 cal, 54 g fat (83  percent DV), 20 g saturated fat (100 percent DV), 1850 mg sodium (77 percent DV), 2 g fiber (8 percent DV), 28 g protein.
Spicy Deluxe Sandwich: 570 cal, 37 g fat (42 percent DV), 8 g saturated fat (40 percent  DV), 1810 mg sodium (75percent  DV), 4 g fiber (16 percent DV), 36 g protein.
Small Strawberry Milkshake (16 ounces): 610 calories, 23 g fat (35 percent DV), 13 g saturated fat (65 percent DV), 410 mg sodium (17 percent DV), 85 g sugar, 13 g protein.
Brenda Viens is a Community Life Skills Dietitian for Backus Hospital and Thames Valley Council for Community Action. Email her at Brenda.Viens@hhchealth.org.