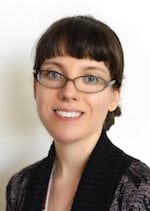 Making healthy choices when you don't have time to prepare meals at home is perhaps the most daunting part of following a diet plan.  As a registered dietitian, I am frequently asked which restaurants and food vendors have the healthiest menus. Unfortunately, even menu items that appear to be healthier, such as smoothies and salads, are often full of added sugar and calories.
To feel confident that you have made a healthy choice, review the menu online before you go, ask for a takeout box when you order so that you can divide your entrée in half when it arrives and ask specific questions about the meal you are about to order.
The first installment of  "Try It Or Skip It" takes us to the 99 Restaurant & Pub.  At 99, look for the "Fit For You" menu icon, which identifies meals with 500 calories or less. The restaurant also offers vegetarian and allergy-sensitive choices. Click here  to review the nutrition information and allergens in all menu items at 99.
Starters
Try It
Baked Stuffed Mushrooms (520 calories, 1370 milligrams sodium).
Mediterranean Hummus Platter (550 calories, 1670 mg sodium).
Skip It
Boneless Buffalo Wings XL (1370 calories, 7100 mg sodium).
Boneless Wings and Skins Sampler (1890 calories, 6510 mg sodium).
Salad: A Dieter's Friend or Foe?
Try It
Fit for You Grilled Balsamic Chicken Salad (460 calories).
Skip It
Crispy Honey Mustard Chicken Salad (1090 calories, 2100 mg of sodium).
Roasted Beet Chicken and Goat Cheese Salad (900 calories, 970 mg sodium).
Better-for-You Entrees and Sandwiches
Try It
Grilled Cedar Plank Salmon with Grilled Asparagus (440 calories, 490 mg sodium).
Apple BBQ Chicken Sandwich (no sides: 630 calories, 1500 mg sodium).
Skip It
These menu items, with sides, have almost 2,000 calories and more sodium than you should get in an entire day. Take care when selecting sides and ask that dressings, dips and sauces are served on the side because they can add up to 400 calories. Even steamed vegetables could be tossed in a butter sauce.
All Star Burger with French Fries and Coleslaw (1880 calories, 3330 mg sodium).
Roast Beef Pub Dip (no side- 770 calories, 2800 mg sodium).
The Vegetarian's Dilemma:
Bean Burger or Veggie Stack?
Try It
Black Bean burger topped with pico de gallo and guacamole on a potato roll with bistro salad (550 calories).
Skip It
Southwest Veggie Stack. Served with rice, roasted corn, Monterey Jack cheese and smoky BBQ sauce, the Veggie Stack has twice the calories and more than the daily recommendation for sodium (1150 calories, and 2450 mg sodium).
Kids' Menu
Try It
Kids' Chicken Tips (200 calories, and 380 mg of sodium).
Kids' Junior Sliced Sirloin (110 calories, 290 mg of sodium).
These two items are by far the most wholesome options the kids' menu. There are also many nutritious sides, including broccoli, butternut squash, corn, apple sauce and mandarin oranges. But beware: the Honey BBQ Sauce has 26 grams (6.5 teaspoons) of added sugar—more than a child should have in an entire day according to the latest guidelines by the American Heart Association.
Skip It
Kids' Macaroni and Cheese with Hot Dog (800 calories, 2450 mg of sodium).
Kids' Macaroni & Cheese (530 calories, 1750 mg sodium).
Kids' Junior Burger w/ American Cheese (720 calories, 1680 mg sodium).
Children ages 4 to 8 also should not consume more than 1,200 mg of sodium per day. The limit is slightly increased to 1,500 mg for children aged 9 to 18. On average, children in the U.S. consume between 3,000 and 4,000 mg of sodium per day and this level of consumption is associated with early onset hypertension — the leading risk factor for cardiovascular disease.
Dessert
Try It
Share a "petite treat" with your dinner partner such as the Key Lim Petite Treat (320 calories, 38 grams of sugar, and 140 mg of sodium) or the Mocha Bite Petite Treat (380 calories, 31 grams of sugar, and 180 mg of sodium).
Skip It
These desserts have nearly half the calories the average adult should consume daily and double the AHA recommendation for added sugar:
Caramel Apple Streusel (900 calories, 74 grams of sugar, 940 mg of sodium).
Towering Midnight Fudge Cake (790 calories, 69 grams of sugar, 700 mg sodium).
Brenda Viens is a Community Life Skills Dietitian for Backus Hospital and Thames Valley Council for Community Action. Email her at Brenda.Viens@hhchealth.org.