In little more than three months during COVID-19, Americans spent $3.7 billion on chocolate. Unfortunately, they spent most of it on the wrong kind of chocolate.
Milk chocolate, as good as it might taste, is a nutritional wasteland filled with empty calories and a threat to your trim waistline. In the 17-week period ending June 27, according to Nielsen data, Americans spent $2.9 billion on milk chocolate. Dark chocolate accounted for $800 million in sales, a 13.6 percent increase from the same period last year.
Dark chocolate, in excess, will also expand your waistline. In moderation, about 1 or 2 ounces a day, it's a valuable part of a healthy diet. Experts agree that dark chocolate may have heart-health benefits and can also help prevent cancer. How? The cocoa bean is rich in a class of plant nutrients called flavonoids. They can be found in a variety of foods, such as vegetables and fruits. We also benefit from their antioxidant power when we eat foods rich in flavonoids.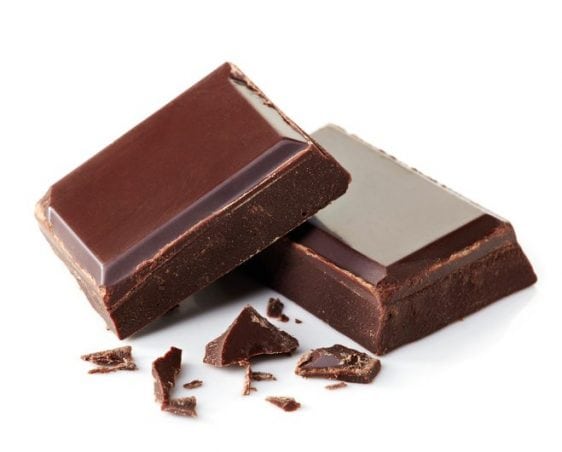 Flavanols are the main type of flavonoids found in chocolate and cocoa. Research shows that flavanols have other potential influences besides antioxidant qualities on vascular health, such as lowering blood pressure, improving blood flow to the brain and heart, and making blood platelets less sticky and able to clot.
Not all types of chocolate are healthy. Some forms contain lower levels of flavanols. The more chocolate is processed (through fermentation, alkalizing or roasting) the more flavanols are lost. Cocoa solids and cocoa butter are chocolate's main ingredients. The darker the chocolate usually means the more cocoa solids. Milk chocolate typically includes fewer cocoa solids and more milk and other added ingredients. (White chocolate is the black sheep of the chocolate kingdom — it contains no cocoa solids.)
The Kuna Indians, who inhabit the islands off Panama's coast, were known for their low risk of cardiovascular disease. But when they moved from the islands, they developed high blood pressure and heart disease at the same rate as the rest of us. Researchers knew then it wasn't genes protecting the islanders' heart health but their daily intake of cocoa — at least 10 times higher that average.
Remember, your best bet is dark chocolate instead of milk chocolate (especially milk chocolate that has loads of added fats and sugars) and cocoa powder that has not undergone Dutch processing (cocoa that is treated with an alkali to neutralize its natural acidity).
The caveat here is still "in moderation." An ounce of dark chocolate a few times a week is best. Remember to eat other flavonoid-rich foods like cranberries, tea, apples, onions and, if appropriate, red wine.
Not feeling well? Call your healthcare provider for guidance and try to avoid going directly to an emergency department or urgent care center, as this could increase the chances of the disease spreading.

Click here to schedule a virtual visit with a Hartford HealthCare-GoHealth Urgent Care provider.
Stay with Hartford HealthCare for everything you need to know about the coronavirus threat. Click here for information updated daily.
Questions? Call our 24-hour hotline (860.972.8100 or, toll-free, 833.621.0600). 
Get text alerts by texting 31996 with COVID19 in the message field.
---